Is World Ventures a scam? It seems NO.
There are a lot of opinions whether great opportunity or just scam about World Ventures.
It may seem that this business model like a pyramid scheme, but their network marketing model is the same as Amway or Avon.
World Ventures provides you FIVE STARS class trips on TWO STARS price.
As they give you their value, It NEVER be scam.
Why are there memberships living in non-opened countries?
If you have used World VEntures trips, you may notice a strange fact about nationality of other memberships.
Some people say Japan, some people say Korea.
There are no local corporations in both countries.
WHY?
Some people claim this is the reason World Ventures is illegal.
But, there are legal sign up ways on internet.
For example, there is a popular agent in Hong Kong, a great many Asian people sign up via them.
If you use their contents, you can make a lot of Asian people be your down of World Ventures' MLM, not only domestic.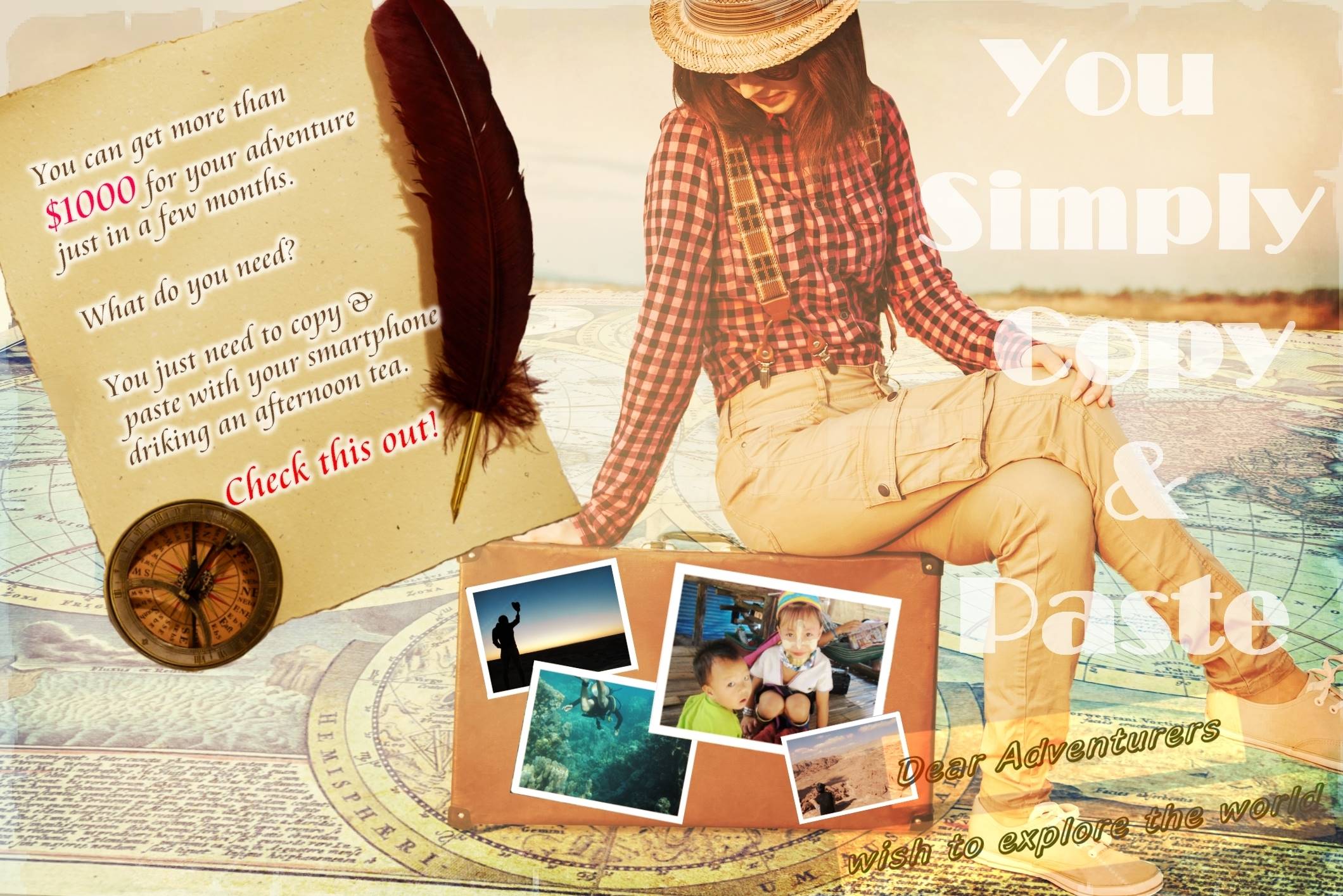 This is the contents.
*All people around the world can sign up from here.
*Only the memberships of "Travelling Kafka" are allowed using this form.
In generally, Multi-Level Marketing Companies hold memberships in pre-opened countries via international introduction previously.
If memberships increase in that country enough, then the local corporation is opened.
What is World Ventures?
If you don't have a representative who can explain this well, I am sure that you'll be confused about what World Ventures and DreamTrips is about.
There is too much jumbo in World Ventures that you'd probably be intimidated by.
DreamTrips is simply a Travel Club Membership offered by World Ventures.
more information here
How much you can earn with World Ventures?
Before it, the cost you pay.
If you hope not just a user, but become a business membership, you must sign up for business representative.
In this case,
you pay
*$1175 for Registration fee (only the first month)
*$175 for Monthly dues (every month)
You get 4 new memberships, however, monthly dues are decreased to only $25 (just administrative fee).
Oh, about income!
You get $100 for every personally enrolled.
If you get 4 or more personally enrolled and keep 4 your active representative, you become QR title holder.
QR title holders earn not just their own work, but also get the bonus from binary.
This is the fascination only MLM holds.
Superior title you get, you earn more income.
more information here
スポンサーサイト
Why do you fail MLM?
Over 95% people fail to earn MLM.
There are clearly reason they fail.
Almost all people try to get their memberships on face to face.
You may the one.
Your friends or colleagues, however, are not so many enough to earn for you.
To make matters worse, some your friends or colleagues have already started other MLM or their business. Some are not interested in MLM or business.
In this condition, how can you earn?
But if you think so, you make a serious mistake.
You can use the internet!!
If you can do MLM like an affiliate business?
If you don't have to face to anyone for MLM?
These are all realized!!
This organized MLM makes you free from joining the seminar or searching for friends.
Learning, Marketing, How to get right business mindset... all of them are on internet!!
"How to earn MLM without facing anyone" can get only people joining to below link.
SIGN UP HERE!
If you live in non-described countries with sign up form, you have to use the agent in Hong Kong.
Please read the letter below and get the movies from there.
(It costs more 5,000 JPY to use agent in Hong Kong, but reading the letter and watching the movie are free.)
READ THE LETTER
スポンサーサイト